Flexibility – A Key to Success
Flexibility in the workplace can refer to the emerging gig economy, talent enticements, culture in your workplace, or corporate workplace policies. We value flexibility in all of our core business practices.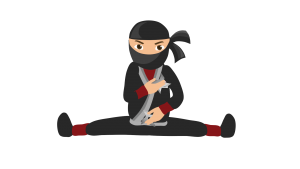 The new onset of the gig economy offers a perfect setting for the culture of flexibility. Side jobs, temporary work, freelance contracts – all of these make up the gig economy. More and more workers are choosing to have the ultimate in work flexibility by taking part in the gig economy and working on a project-by-project basis.  This allows workers to pick and choose the projects they wish to work on and create their own schedules. The amount of hours and money made is up to the worker.  As Diane Malcahy, an expert on the Gig Economy, says:  "Traditional full-time jobs are insecure, increasingly scarce, and filled with employees who wish they were doing something else with their lives. Working in the Gig Economy – as a consultant, contractor, freelancer, or part-timer – can offer an attractive, interesting, flexible, and even lucrative and secure alternative to the corporate cube."
With the war on talent, flexibility can help recruit top talent. A progressive option of remote work options can attract top job candidates–promote a culture where people can do their best work whether is during traditional hours or otherwise. On the flip side, companies are seeing the benefits of moving away from brick-and-mortar setups, being totally virtual.  With no rent payment, no utility payments, and no office supplies needed, operating virtually can save a lot of money. Work place flexibility is reflected in providing more remote-work opportunities which can lead to a smaller impact on the environment, energy cost savings, improved employee satisfaction, higher retention and productivity, and reported real estate savings. Operating remotely also allows a company to hire the best candidates, no matter where they live. Ultimate flexibility!
With the technology trends of today and the increasingly flexible corporate workplace mindset, technology can be an extension of the workplace. Technology can provide solutions for companies that want to be modern and accommodating for its workers.  Technology can also make it possible for individuals make different lifestyle choices.  They use keen technology skills to stay available and connected to their coworkers and projects. With so many tools out there (video conferencing, project management, instant messaging, etc.)
"Digital nomads" are people who work virtually, and often times from various locations. So one day, you might indeed be working from your home office, but the next might be at a Starbucks, the park, or even from the beach in the Bahamas. the flexible lifestyle can also work into a caretaker, digital nomad lifestyle is likely to gain popularity as workers realize they can live and travel where they wish while also working fulfilling jobs.
Corporate flex policies arise from the fact that workplace flexibility can being seen more as a right and less as an earned benefit. As companies implement flexible work into their cultures, it's essential for them to create formalized policies in order to clearly communicate rules and expectations. Formalized flexibility policies can help companies solidify their flex work plans and determine what types of flexibility will be offered and to whom. A concrete policy will help give structure to any flexible work program.
Stay tuned as we keep our eye on 2017 and the continuation of flexibility in the workplace.
Our philosophy is to be excellent in both career and life. addONE Marketing Solutions delivers marketing staffing solutions to fit your needs. Filling staffing gaps or providing outsourced marketing makes us "the smartest addition you will ever make." Atlanta-based and woman owned since 1998. Visit add1marketing.com for more information.