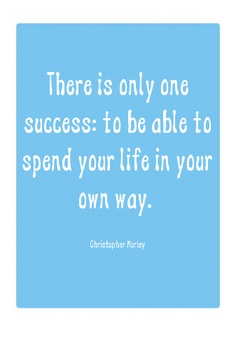 It's been 18 years since I left an exciting, promising and reliable corporate position to venture out on my own as an independent marketing professional.  It wasn't that I was unhappy in my position or with the company itself; I was just ready to expand my skill set and do something on my own.  I received conflicting advice as to whether or not this was a wise decision.  It was a scary proposition to leave a stable corporation without guaranteed work or a team to support me; however, the flip side of not "taking a chance" was even scarier.
I decided to ignore the naysayers and step into the contracting/consulting world.  I am happy to say it was the best decision I could have made.  Eighteen years later I am still working as an independent marketing professional and have expanded the company to over 50 employees just like me.  There was actually a need for more professionals similar to me and there continues to be today. Here are three tips that can help you start to down the path to be an independent marketing professional:
1. Develop and Market YOUR Brand 
Remember when you are "independent," people are hiring just you and your capabilities.
Don't be afraid to highlight your skills, experience and capabilities as much as possible.
Promote your "brand" and stand behind your work.
2.  Use Your Network
Don't be shy about tapping into your network to generate business.  I am sure you have made many professional, family and friend contacts as you've been in your career.  These are great avenues for information on potential opportunities, referrals and advice.
Connect with as many people as you can on LinkedIn and update your status as it changes so your network knows when you are available for new projects.
Ask connections for live meetings to build a relationship so they will think of you the next time they have or hear of a need.
3. Remember No Job is Too Small
As you are starting out as an independent professional, be willing to take as many projects and project types as possible.  You don't want to start out saying "no" or being unwilling to help in any way you can.  One job will most likely lead to another so get there and show them what you can do.
3. Bring Your 'A' Game
This is your chance to shine and showcase your skill set, knowledge, efficiency and value.  After all, you want to impress upon the client that they wouldn't be able to live without you.
Do the best job with the best attitude.  You can't be a slacker in this world.
Don't forget that many regrets come from not trying new things and putting yourself out there.  Lots of good can come from taking chances. If you are contemplating the same decision about going out on your own in marketing or any profession, give us a call, we can help!
Our philosophy is to be excellent in both career and life. addONE Marketing Solutions delivers marketing staffing solutions to fit your needs. Filling staffing gaps or providing outsourced marketing makes us "the smartest addition you will ever make." Atlanta-based and woman owned since 1998. Visit add1marketing.com for more information.