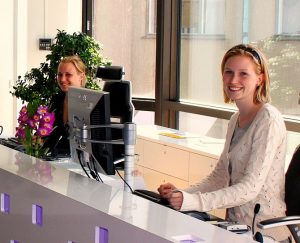 Permalancer (n): A permalancer is a freelance employee who has been hired or contracted for an indeterminate amount of time and has worked in one company for so long that he or she is virtually a permanent member of the staff.
While a freelancer typically works on a short-term, or project basis, a permalancer will do similar work but for a longer period of time. Also referred to as Permanent Freelancers, permalancers are often hired by large companies in place of using regular, full-time employees. Because permalancers work for an extended period of time for one company, and usually doing the same work during that period of time, they may or may not receive benefits.
Pros of Hiring a Permalancer:
Reduced Overhead: The attraction of hiring an independent contractor is the reduced costs in expenses and department overhead. Lower overhead means less stress to bring in new business revenue to cover costs.
No Employee Benefits: A burden on any business is the uncontrollable costs of employee payroll and health benefits.  As reported by the U.S. Bureau of Labor Statistics in 2009, wages and salaries accounted for 70.8 percent of an employee cost, while benefits accounted for the remaining 29.2 percent.
Work On-Demand: Hiring a contractor offers flexibility to the changing work demands of your company. You have the ability to take added opportunities as they arise, and during slow periods, have greater cost control.
Specialized Skills: Your contract workforce comes fully trained and highly specialized. They can hit the ground running and bring past experience to the table for an immediate impact.
If your company could benefit from hiring a permalancer to handle project overload or provide a specialty skill, contact one of us today!
Our philosophy is to be excellent in both career and life. addONE Marketing Solutions delivers marketing staffing solutions to fit your needs. Filling staffing gaps or providing outsourced marketing makes us "the smartest addition you will ever make." Atlanta-based and woman owned since 1998. Visit add1marketing.com for more information.