How to launch back into your career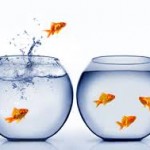 For whatever the reason, you have been out of the workplace for a while and are ready to jump back in. The traditional career path is almost non existent these days, so make your caree the one you desire. We get a lot of questions about the best way to get started or how to jump back into a career path. Here are some steps to boost you in the right direction:
1. If you are not working right now, create a simple business card with your name, phone number and email address (professional please – this is not the place for hotmama@callme.com or stayathome@needwine.com!) Include a personal website if you have it plus LinkedIn and Twitter connections. This makes for easy information exchange and gives a professional impression. Also create a personal contact that you can send electronically or via text upon request.
2. Get a reverse mentor. What is that you ask?  Look for a smart millenial to show you the ropes in social media, especially on Twitter. They can help you create an interesting bio that is 75% professional and 25% personal.  You can share your life experiences with them and they can share their savvy tech style.
3. Got a gap in your resume? No problem: On your resume, align your time off toward the direction you want your career to go. For example, showcase your volunteer work in the PTA to focus on management skills, organizational talents, or fundraising abilities. Highlight community service with youth to shed light on teaching and planning abilities.
4. Take a class or workshop in your area of interest or to update your software skills. If you have been out of the workplace for a while, it will pay off in your new skills, boost your confidence and show prospective employers that you are committed. Also a good place to start networking.
5.  Speaking of networking…meet and greet in expected and unexpected places. Obviously using your previous professional contacts is a given, but playgroups, school committees and community organizations are full of people in the workplace who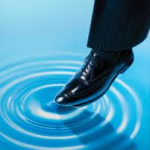 would love to help you. Men are much better at exploiting their networks than women and it pays off for them, so women: be bold!  Click here for more networking tips.
So, dip your toe in the water and see how big of a splash you can make. Good luck!
addONE Marketing Solutions delivers experienced, marketing staffing solutions to fit any size project or budget.  Filling marketing staffing gaps or providing affordable marketing solutions makes addONE marketing "the smartest addition you will ever make." Atlanta-based and woman owned since 1998. Visit add1marketing.com for more information