Marketers must be teachers
We recently ran across this blog that talked about the highlights from the 2013 NEW MEDIA EXPO. This piece talks about trends for 2013. We added ONEmore Thought under each point.

1)     To get something, give something. Something good. For free.  People will connect with companies they trust, and nothing spurs the growth of a relationship quite like the act of giving. In this case, creating social media accounts, blogs, podcasts, and delivering content of real value – i.e. stuff users actually want and need – helps establish you as the place to go for solutions. Your well-written post might fix a problem now, and your positive reputation can easily lead to a business opportunity in the future.
ONEmore Thought – Totally agree, as more and more consumers turn to social media conversation with a company. The customer wants to see and hear the companies with whom they are doing business.  Companies that provide this platform show commitment to the consumer that they are willing to participate in conversation and create a relationship.
2)     Marketing strategies resemble a marathon, not a race. With the value placed on relationships today, it's important to avoid the hard sell, hammering users with calls to action, obnoxious social content, or any other tactic one might compare to the practice of coming on too strong. You've got to trust that your strategies will bear fruit given time.  Create and build your presence online, maintain and monitor it, and the demand will find you.
ONEmore Thought – love this point because with so much hype on  social media and experts telling you where to be and how often, it is overwhelming and confusing. The notation that slow and steady stays the race, but of course with authenticity at all times.
3) Marketing requires constant attention, but more work means more opportunity.  You wouldn't drive around in your car and only check the gas tank once a month. So, why would you check your analytics data just as infrequently? Likewise, you don't set aside one hour each week to listen to your significant other, so don't think that level of attention will work for your followers on Twitter and Facebook either. Refined and constant attention will garner better results.
ONEmore Thought – general maintenance keeps you on course (just like weighing every week – yes, back to the new year's resolutions!)

4)   Social good is inspiring more companies daily, and you should get involved.  Real people are the heart of our companies and our customers, so look beyond the numbers and see the value that doing good can have on people both outside and within your company. Each company is different, but you must find a way to give back that aligns with your personal ideals and pursue it. The TOMS "One for One" initiative as inspiration to donate education resources. We must recognize that the smallest of gestures can mean the biggest difference for others in need.
ONEmore Thought – love this thought as it differentiates you and allows your customer to see behind the curtain to the authentic "you".  Another way to genuinely personalize and be authentic.
5)  Podcasting is not dead; it's an opportunity.  So it's not the game changer some believed it to be … so what. Minus the hype from years past, podcasting has emerged as a medium similar to audio books: it appeals to a certain user base, but can work for almost any kind of content. In business terms, there is a real opportunity there for the taking, if you have the vision to follow through.
ONEmore Thought – this outlet is not for everyone or every customer. Take it as you will.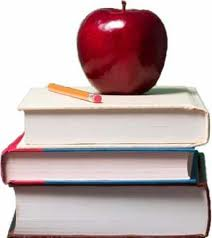 6)  Marketers must be teachers.  Marketers already embrace many roles on behalf of their companies: the help desk, the promoter, the mechanic, the ambassador, the diplomat. Students learn when teachers create an environment where students can discover the answer on their own.  Marketers must follow this example, creating environments where customers, clients, and followers can discover the answers on their own through the content and features – that is, the value – we provide.
ONEmore Thought – This may be the last point but is the most important point in our mind. As marketers, we must be vigilant in our pursuit of what is best for the customer. We need to lead the charge on this and create the company culture where the customer is always at the front of conversation. Marketers can be a trusted source for the future for the company and customers alike. 
For the full original blog, click here http://www.businessesgrow.com/2013/01/11/6-marketing-lessons-learned-at-the-2013-new-media-expo/#disqus_thread
addONE Marketing Solutions delivers experienced,  marketing staffing solutions to fit any size project or budget.  Filling marketing staffing gaps or providing affordable marketing solutions makes addONE marketing "the smartest addition you will ever make." Atlanta-based and woman owned since 1998.Visit add1marketing.com for more information.