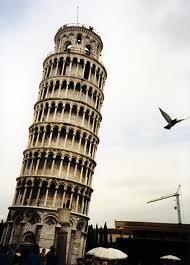 To lean or not to lean…that is the question!
Sheryl Sandberg's book has generated a multitude of responses — some positive, some mixed and some outright hostile. The most common complaint theme seems to center on the onus that Sandberg puts the burden on women to change, rather than challenging extra factors that present to most women.
But another common refrain is that Sandberg fails to represent all women. As one of the richest and most powerful women in America, she has quite a few resources that most women lack — whether it's financial, household/childcare help, or another parent who can provide support. Not everyone has those advantages.
But, my question is, does every woman want to conquer the world? Right every wrong? Score the corner office? And do we have to feel guilty if we don't?  As a mom, I really enjoy the fact that I can work in an enviroment where I provide value, network with other smart people, and contribute to the household budget. I also truly treasure the flexiblity that my job allows to attend afternoon sporting events, drive carpool, and spend precious moments with my kids. I have two teenagers and they will only be under my roof a few more years. I don't want to feel guilty that I don't strive to be CEO or Chairman.
In Monique Ruffin's blog post this week, Moms Change the World, she said this: "Every mother I've spoken with has related that she wanted work that added meaning and purpose to her life. Most women have been transformed by the experience of becoming parents — having a child has led them to see their connection with the world differently, and has instilled in them a determination to make it better, however they may. No longer are they simply seeking a paycheck, a title or an office with a view. These women are determined to create purpose through their work, by any means necessary."
Well said! What are your thoughts?