Upcoming legislation – what it means to your business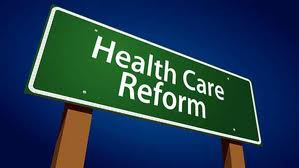 Under the Affordable Care Act, businesses that employ at least 50 full-time workers — or the equivalent, including part-time workers — must offer health insurance to staffers who work at least 30 hours a week. While the so-called employer mandate to offer health coverage doesn't take effect until Jan. 1, 2014, many employers plan to bring on more part-time workers next year, trim the hours of full-time employees or curtail hiring because of the new health care law, human resource firms say.
What does this mean to your business? One solution around the 50-employee threshold plan is to add more part-time workers or contract workers. Many will hire more temporary workers, whom they won't have to cover. Incorporating contingent workers does not have to be limited to just small businesses but, can and should be, implemented at the corporate level for maximum results.  Besides the benefits for the small business to avoid costly health care insurance and avoid federal fines, here are some other benefits to contract workers:
Cost flexibility: Not only can organizations derive a cost savings from adjusting staff sizes up and down based on business requirements, but they are also able to control the wages paid for particular tasks by using contingent talent on a project or timeframe basis.
Speedy implementation: Talent needs can change on a dime. New technology or      new competitors can expose talent gaps in any organization. Employing a contingent talent strategy enables a company to access the right talent to meet specific skill or competitive challenges quickly, without incurring  longer-term costs or disrupting the organization. "Virtual talent" is much easier to find than it was even a few years ago, and can be brought onboard rapidly.
A boost to innovation: Contingent talent brings in new knowledge and fresh ideas based on experiences outside of the company or even the industry. Companies that have programs or processes in place to facilitate knowledge and expertise transfer from contingent workers to full-time workers capture that knowledge on a permanent basis. If contingent workers' roles involve moving across the organization, they can also share best practices across organizational boundaries more easily than do internal employees.
Contract workers can greatly add to your business by providing temporary solutions without adding to the overhead.  Contingent workers can add to an organization's intellectual capacity and provide instant expertise as needed. Contingent workers bring unique experiences, fresh thinking, and new approaches to problem-solving. Today, the growing contract workforce provides opportunities for talent-hungry businesses and corporations.
addONE Marketing Solutions delivers experienced,  marketing staffing solutions to fit any size project or budget.  Filling marketing staffing gaps or providing affordable marketing solutions makes addONE marketing "the smartest addition you will ever make." Atlanta-based and woman owned since 1998.Visit add1marketing.com for more information.