5 tips for "brand" new you!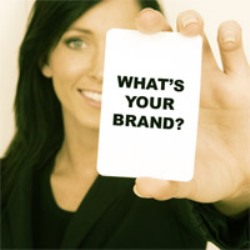 Have you Googled yourself this year? Do it right now! It only takes about 2 seconds to see what potential employers or clients see about you. This is the first impression of your personal brand. Your story of your skills, accomplishments, profession, and style. So make sure your online brand tells the story that you desire. Here is a quick checklist to get your started:
Google your name – This is your starting point of your current online story. Even if your search is positive, your personal story is never static. You should constantly re-evaluate and grow toward your goals. Need to set goals? Start here.
Update your LinkedIn – This professional networking site is the perfect place to tell your story.  Add or update your head shot and portray your work history as a portfolio, not a resume. Try phrasing your work history or accomplishments in paragraph form for easier reading. Blog or comment on other LinkedIn blogs.
Align your brand – Check your name and signature across all of your platforms. Don't be J.J. Smith on one site and John J. Smith on another. Use your same headshot and name as your gravatar when possible.
Touch base with your network – Try to dedicate an hour a week to networking. Use your online database that you have curated to schedule an in person coffee or reach across your departments to get to know folks across your company.
Keep re-defining – Emphasize how you are different and unique in your area. In other words, find a niche that you can own. If you are fascinated with the latest gadgets, become the "techie" in your company known for introducing apps and the latest and greatest. If you are the creative, be the "go to" for branding and logo development.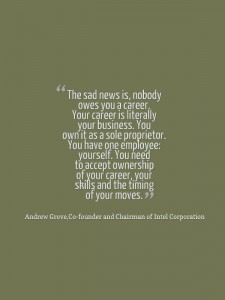 Life is not stagnate nor should your profile and career. Find your sweet spot and tell the story! Speaking of evolving, look for a few updates on the addONE website. We are following our own advice and redefining our look and direction. Stay tuned…
Our philosophy is to be excellent in both career and life.  addONE Marketing Solutions delivers marketing staffing solutions to fit your needs.  Filling staffing gaps or providing outsourced marketing departments makes us "the smartest addition you will ever make." Atlanta-based and woman owned since 1998. Visit add1marketing.com for more information.