Two steps to a career plan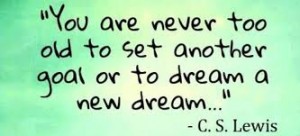 Career planning is not a one time event. You should consistently evalauate and adjust throughout your life time. As you gain more life experiences, you will re-evaluate what is important to you and where you are in your life, then plan accordingly. Or at least you should…but where to start? We all use maps (ok, map apps) to navigate to our next destination. Why wouldn't you use a map to guide your job path as well? Here is a two step process to get you thinking:
Long Term Goals – The work landscape changes so quickly these days, so a good place to start is 5 years. Answer the following questions and focus your answers on where you want to be in your career 5 years from today. Basically, write down anything and everything that comes to mind for each question – let the creative energy flow!
1. Where do I want to be in my career 5 years from now?
2. Why do I want to be there?
3. How can I get there?
4. What additional skills or training will I need to get there?
5. Who can help me get there?
Here is an example as to how someone might answer these questions:
1. I want to own my own marketing agency.
2.  I want the flexibility and the ability to be my own boss. I really enjoy what I do and I believe that I can offer clients good work with good service.
3. I need to continue to develop my hands on marketing skills and continue with strong deliverables and execution.
4. I will need to develop strong digital compenents and align with dependable vendors
5. My current boss would would be an excellent mentor and my networking groups would also be excellent referral sources.
You have now set your personal long term career goals!
Short term Goals – Now it is time to set your short term goals. Employ the SMART method which stands for:
S – Specific M –Measurable A – Attainable R – Relevant T – Time-bound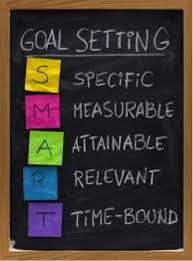 Setting SMART goals will help you to reach attainable short term goals which are stepping stones to ultimately achieve your long term career goals.
Examples of SMART goals may be something like this:
1. I will take some online social media courses and business management courses to stay current and prepared for business ownership.
2. I will network with key agency and partner contacts on a monthly basis. Here are some good networking tips if you need them.
3. I will set quarterly meetings with my current mentor for check ins toward an agency ownership goal.
Congratulations! At this point you should have some very clearly defined career goals and the starting steps to get there. Looking for additional direction or insight to plan your career? Join us for an in depth career strategy session, this Thursday, September 26. Lunch is on us but we are filling up quickly. Make your reservation today!
addONE Marketing Solutions delivers experienced, marketing staffing solutions to fit any size project or budget.  Filling marketing staffing gaps or providing affordable marketing solutions makes addONE marketing "the smartest addition you will ever make." Atlanta-based and woman owned since 1998. Visit add1marketing.com for more information.